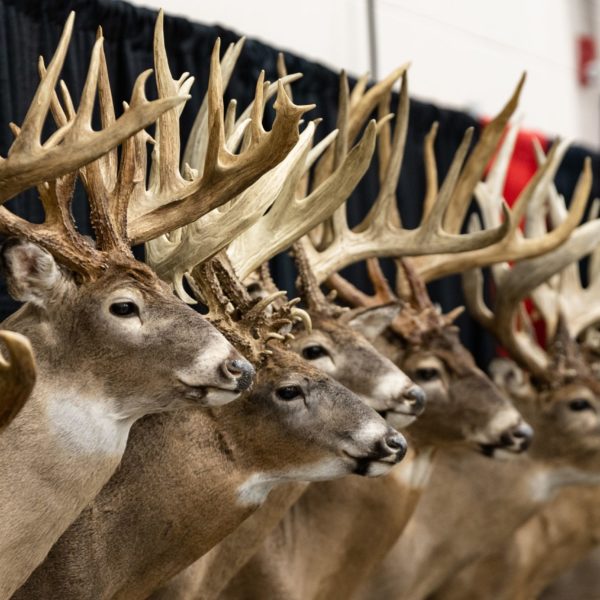 Trophy Deer Contest & World Class Deer Displays
Official scorers will be on-site to measure local trophies of all sizes. Bring your deer in to see how he measures up while competing for various awards throughout the weekend.
Meanwhile, if you like big bucks than you'll be in good company. Admire World Class Deer exhibits alongside local giants on display at the Open Season Sportsman's Expo Series.
Trail Camera Contest
A great trail camera photo can change everything for a hunter. It'll set in motion a game plan, an obsession... an infatuation sometimes. The camera will be the eyes you never had, and an opportunity to gain important intel for the next hunt.
We're excited to give the Open Season Sportsman's Expo attendees a chance to WIN great prizes for sharing their favorite trail camera photo! Users will submit their favorite photo online with added incentive to share it socially. Open Season Sportsman's Expo Series will also share submissions online and via all social media platforms for the entire audience to experience these unique shots.
Archery Trick Shooting
The energetic performance of the Archery Trick Shot Show, featuring Byron Ferguson, will leave you wondering how these shots are even possible.
This energetic performance Byron Ferguson uses a traditional bow and his instinctive reactions to pull off shots like hitting a flying target blindfolded. Byron became infatuated with the bow and arrow at the age of 12 and began working as a bricklayer's helper to earn money to purchase his first recurve. Now famous for his coin trick, Byron once shot eight dimes in a row out of the air. He uses no sights or other gadgets when he shoots. Slitting a playing card in half - from the side - is one of Byron's favorite tricks.
Try, Before You Buy
Exhibitor Shooting Ranges – Try, before you buy the latest models on the market at the bow tryout area. Bow manufacturers and retailers provide the opportunity to test any bow or crossbow of your choosing.
Youth Archery Range – Experience the feeling of shooting a compound bow with our lightweight draw Genesis and Mini Genesis bows. All gear provided. Adult supervision and safe shooting instruction available.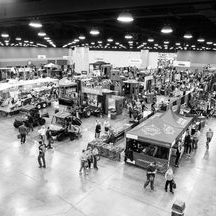 National & Regional Exhibitors
Featuring the latest in outdoor gear from hundreds of national & regional exhibitors and many hands-on-demo opportunities that allow attendees to Try, Before You Buy. Exhibitors are knowledgeable and many offer exclusive show specials that you'll only be able to find at an Open Season Sportsman's Expo in a city near you!
Interactive Educational BB Gun Shooting Range
Step into the thrilling world of shooting sports at the Interactive BB gun shooting range. Located at booth 104 within the event, the BB gun range offers an exciting opportunity for attendees to experience the precision and excitement of target shooting with BB guns.